Patient safety
When
It Matters Most
Our end-to-end software helps make hospitals safer and reduces avoidable errors. We help optimize the tracking and surveillance of your critical hospital medications and operating room equipment.



​
Our comprehensive suite of digital solutions helps make the management of critical hospital supplies fast and easy.
Anesthesia Trays
​​Pharmacy Crash Carts
Operating Room Trays
Powered by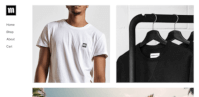 Create your own unique website with customizable templates.